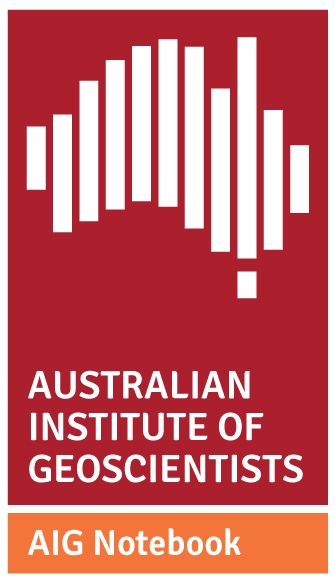 Click here to download guide as PDF
Introduction
History
Alluvial gold was discovered in Bendigo Creek in 1851. Victoria Hill was used as a hideout for bushrangers until reef gold mining took leases along the hill in 1854. Small open cut & shallow shaft leases were amalgamated into large, deep operations. The last was overcome by water in 1910 while attempting to sink beyond 5,000' (1,500 m). Approximately 500,000 oz of gold was won from Victoria Hill, valued at over $1,000,000,000 today.
Geology
The rocks at Victoria Hill are the same as those that make up the majority of central Victoria. These rocks were deposited at the bottom of the ocean (turbidites) approximately 475 million years ago during the Ordovician Period. Rocks of this age around the world from the Early Ordovician were known as Bendigonian until recently.
---
Daniel P. Connelly1, Arif M. Sikder2, Jaime L.B. Presser3
1 MAPCIS Research Project, 4815 Covered Bridge Rd, Millville, NJ 08332.
2 Centre for Environmental Studies (CES), Virginia Commonwealth University (VCU), 1000 West Cray St., Richmond, VA 23284.
3 jaimeleonardobp@gmail.com Geoethics, Paraguay Chapter
Click here to download paper as PDF
Introduction
MAPCIS is a marine oblique impact hitting the Centralian Superbasin over thick continental crust with a northeast to the southwest trajectory centered at 25°32'55.66″S 131°23'21.50″E with initial contact about 140 km to the northeast creating an approximately 600km diameter complex peak ring crater with bilateral symmetries, uprange-downrange components along with an exposed circular crater rim. MAPCIS is age constrained to end Ediacaran/early Cambrian consistent with pЄ-Є boundary. We will show panoply of mega, macro, micro and elemental evidence to support the age, size, trajectory and location of this impact with this and successive papers. We will finish with the implications of MAPCIS changing our understanding of geology and Earth history. This first paper is authored primarily by Daniel Connelly.